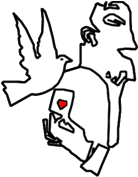 Italiano



Magiclandia Ŕ il primo Club Magico Virtuale su internet che mette a disposizione un vero corso professionale di magia.
Franšais



Magiclandia c'est un Club Magique vous pouvez trouver ici un cours de Magie qu'il y fera devenir des vrais prestidigitateurs.
English



Magiclandia is the first Virtual Magic Circle on Internet.
In this site you find a professional Course of Magic.